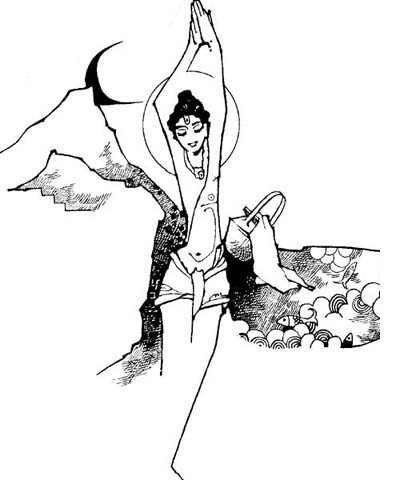 Bhagwan Swaminarayan was born on
2 April 1781 at Chhapiya, near Ayodhya, in North India. His childhood name was Ghanshyam.
At the tender age of eleven, the Lord embarked barefooted upon a relentless pilgrimage stretching from Badrinath, Kedarnath, Gangotri to Manas Sarovar, Nepal, Bengal, South India and Gujarat. His only possessions were a loin cloth, rosary, gourd and a Shaligram. Known as Neelkanth Varni, his mission was to emancipate the souls. Returning thence to Ayodhya He entered Nepal and began an austere penance on the bank of the River Gandaki-Ganga in Muktanath-Pulhashram. Illuminating on His love for penance, the Lord says, "… in childhood I, like Kartik Swami, thought. 'I want to root out blood and flesh - the heritage of mother - from my body.' I emaciated my body so that not blood, but water, would ooze out if pricked."
Lord Neelkanth endured severe penance for the redemption of spiritual aspirants. He sanctified the whole of India by His sojourns.