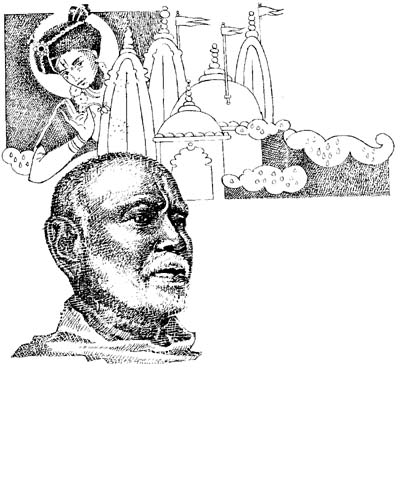 Lord Swaminarayan set at rest all controversies as regards Brahman and Parabrahman explaining "Brahman transcends Maya and Parabrahman transcends Brahman."
Taking a cue from this, Pragji Bhakta drove home the principle that Parabrahman had descended on earth in the form of Lord Swaminarayan and that Brahman too had descended with Him, in the form of Gunatitanand Swami.
To spread this pure Upasana of Akshar and Purushottam, Shastriji Maharaj who succeeded Pragji Bhakta, worked with tremendous determination and zeal. Despite facing severe opposition and persecution he harbored no malice towards those who opposed him.
He was a matchless scholar. He established the principle of Akshar and Purushottam, as authorized by Lord Swaminarayan, and built five mandirs, installing the murtis of Akshar and Purushottam.