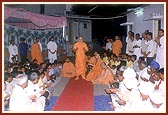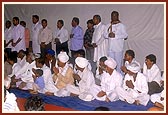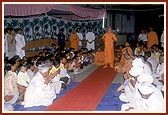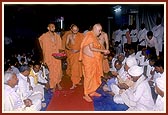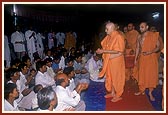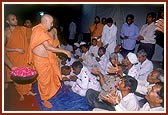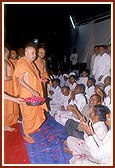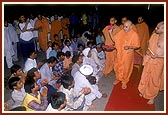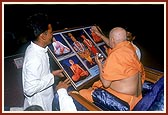 Sunasar is a village in the Patan district of north Gujarat, about 30 km from Mahesana town (75 km from Amdavad). It has a population of 5,000 people, all of whom are of the Darbar community. For generations the village was infamous for its lawless activities. Every person in the village lived by stealing and looting. Many times they would go in hordes to ransack villages, stealing the annual harvest of cumin (jiru) and cattle. Subsequently, the village churned up notorious people like the late Talaji Darbar, a dreaded criminal in the entire region.

The mere mention of Sunasar village sent shivers throughout the entire district. Everything about its people was repulsive and primitive. They killed animals for meat and wantonly consumed home-made liquor. In fact Sunasar was once the liquor-capital of the district, supplying liquor to the neighboring towns and villages. Even today when you mention the name of Sunasar, the people of the region contort their faces in fear, disgust and disrespect.

In 1939, a renowned social reformer of Gujarat, the late Shri Ravishankar Maharaj, arrived in Sunasar. He camped there for seven years, endeavouring to reform the wayward ways of the locals. One day someone stole his chappals and from thenceforth Ravishankar Maharaj pledged never to wear any footwear. But despite all his efforts the locals remained stubborn and unrelenting in their lawless activities.

In 2001, through the inspiration and blessings of Pramukh Swami Maharaj, BAPS sadhus from Mahesana mandir visited Sunasar for the first time. Despite warnings from many people that they would be robbed and expelled, the sadhus went to wean people from addictions and preach the message of morality. That same evening BAPS youths performed 'Kafan', a drama illustrating the disastrous effects of drinking. The local Darbars were touched. Babusangh Darbar, one of the leaders of the village, pledged there and then to give up drinking and stealing. Gradually, through regular visits of the sadhus the village Darbars gave up stealing, addictions and superstitions. A weekly satsang assembly was started. Today, more than 500 men and women regularly attend the weekly satsang assembly in Sunasar. A separate, weekly children's assembly is also held, attended regularly by over 150 children. The Darbars now honestly earn their living by toiling in their farms or working as labourers.

On 3 March 2005, 500 Darbars came for Pramukh Swami Maharaj's darshan and blessings at the BAPS Shri Swaminarayan Mandir in Mahesana. While they were waiting for Swamishri to arrive, they were eager with excitement and joy at the opportunity of receiving his blessings for the first time. Swamishri initiated them into Satsang and blessed them, "We are all happy that today you have all come here for the darshan of God and to listen to spiritual discourses. Through the introduction of satsang in your village you have derived inspiration. The visits of the sadhus have inspired good feelings in all of you. May you increase those feelings of peace and brotherhood in your village. By doing bhajan of God and associating with sadhus you have become free of addictions and vices, and also save money for your children and family. If you use your resources and energies in the wrong way then it is damaging to others, but if used constructively then they will benefit thousands.

"By having refuge in God and understanding His glory you tread the path of righteousness instead of unrighteousness. Subsequently, you can do good deeds, bring progress to your village and the entire region. May you become more and more committed to this path that you have adopted.

"Today, you have pledged that your life becomes better. You have come to take refuge at the feet of God and with feelings that He will redeem you. May there be peace in your lives…"

Finally, Swamishri blessed the devotees and children by showering flower petals. Thereafter, a few senior devotees garlanded Swamishri in the evening assembly and a devotee of Sunasar donated 1 vigha of land for the construction of a mandir. Swamishri also sanctified a murti of Akshar Purushottam Maharaj and Guru Parampara for the new mandir and weekly satsang assembly.