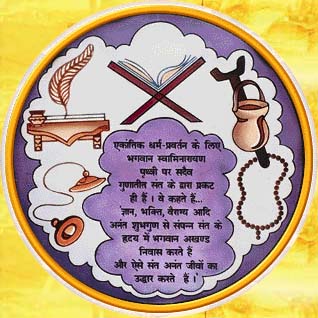 For the propagation of 'Ekantik Dharma',
Lord Swaminarayan is ever-present on this
earth through the Brahmaswarup Saint.
Assuring this, the Lord declares: 'The Saint
who possesses countless holy virtues like
Knowledge, Devotion, Desirelessness... in
his heart, God resides in fullest glory. And

such a Saint is the Saviour of infinite souls.



Page 20 of 25