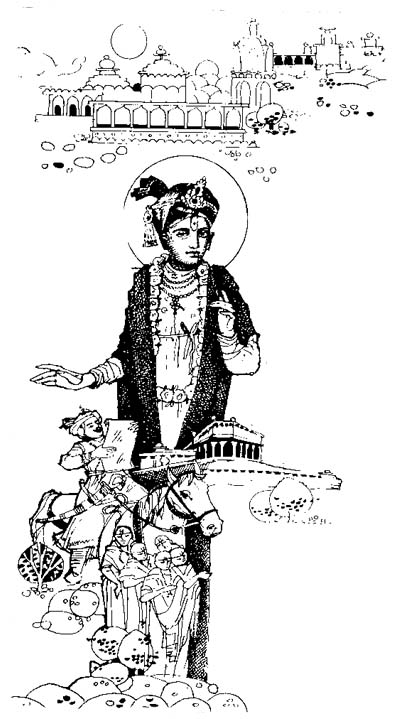 The jealous impostors tried to kill the pious sadhus of the Swaminarayan Fellowship who had become a beacon of light for spiritual aspirants.
At the age of twenty-six, Lord Swaminarayan gave Paramhansa Diksha to 500 sadhus overnight to protect them from the wicked elements. These sadhus readily accepted Paramhansa Diksha. This speaks volumes for their respect for Lord Swaminarayan. They persisted against all odds. Besides, Lord Swaminarayan even put them to many acid tests. Once He ordered 18 of the most prestigious votaries, some of whom were rulers, to renounce the world and join His order of sadhus. They instantly complied with the command. Then He ordered them to return to their homes. However, one youth among them had renounced midway through his marriage ceremony. He did not return home, instead he remained a sadhu and gained the reputed name 'Adbhutanand'.
Final emancipation is secured by those who obey God's commandments.