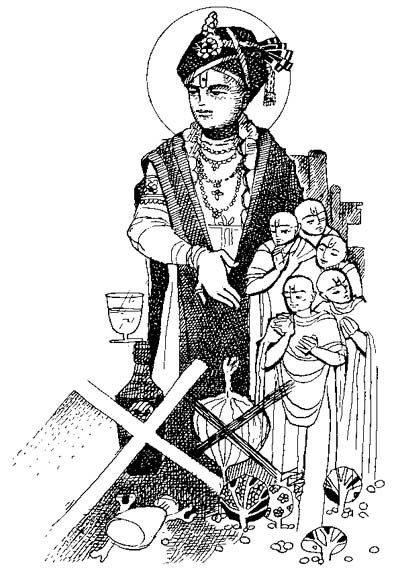 Sahajanand Swami sent groups of sadhus in all directions for preaching and emancipation of spiritual aspirants. They aimed at moral and spiritual revival. The new initiates had to follow the five cardinal tenets: abstinence from addictions, meat, theft, adultery, and sensual pleasures. The tenets were the very pillars of liberation. The sadhus were assigned the difficult task of initiating five new spiritual aspirants daily before taking their meals.
"His reforms lay in imbibing the highest moral codes in the lives of the downtrodden. He raised the respect for lower class people, namely, cobblers, carpenters, tailors and farmers to that accorded to pure Brahmins by elevating their moral standards."
"Abstinence from addictions, intoxicants, meat, onions, garlic, eating of food without daily worship of the Lord and drinking of unfiltered milk or water, marked the sublime living of the followers of the Swaminarayan Fellowship," remarked Shri Kishorelal Mashruwala.