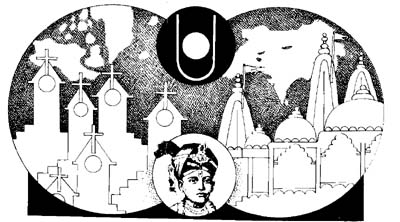 The lofty message of Akshar and Purushottam spread to Africa. Satsang in Africa flourished due to the inspiration of Shastriji Maharaj and Nirgundas Swami's letters.
Later, Yogiji Maharaj toured Africa and established mandirs in Mombasa, Nairobi, Kampala, Jinja, Tororo and Gulu. He initiated special forums and activities for youths and children. His aura drew many towards him. His divine personality profoundly appealed to all and he inspired many to live by the codes of Satsang.
At the age of 79 he toured England and established the first Hindu mandir in London.