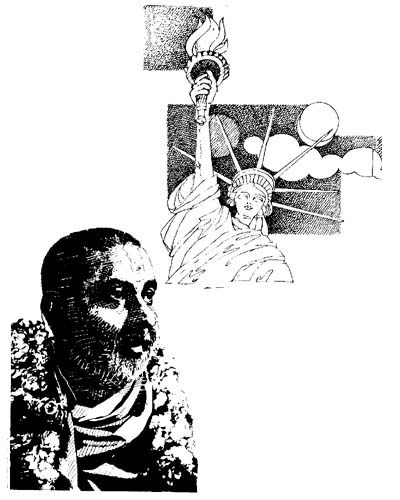 Pramukh Swami Maharaj who is the fifth spiritual successor of Lord Swaminarayan, has visited the U.K USA, Far East countries, Africa and the Middle East on numerous occasions. He has established more than twenty mandirs and 105 centres in the USA and 8 mandirs and 33 centres in the UK and Europe..
As a result of Pramukh Swami Maharaj's vicharan, scores of young and old people abroad lead nobler lives and offer their services to society..
The Bochasanwasi Shree Akshar Purushottam Swaminarayan Sanstha (BAPS), under the guidance and inspiration of Pramukh Swami Maharaj, cares for the sick and the students, the calamity-stricken and the downtrodden. Swamishri promotes interest in philosophy and fine arts, Sanskrit and music and engages in over 150 socio-spiritual activities.
He inspired and consecrated the Akshardham Monument in Gandhinagar, Gujarat in 1992 and 'The Shree Swaminarayan Mandir' in London (1995). They have become the pride of India for thousands of Hindus and wellwishers, fostering the message of peace, brotherhood, morality and spirituality.
Today, Pramukh Swami Maharaj is universally respected for his saintliness and compassion towards all creatures.