Welcome to the new BAPS e-newsletter.
Have you checked out the following from the various BAPS websites.

New Gujarati Section
From 26 March 2005, a new section for Gujarati readers
was commenced. Every fortnight a new essay on a wide range of topics will be posted for all to read.
Here is the first

Special Fuldol Report
Spectacular photos and report of the recently celebrated Fuldol festival in the presence of Pramukh Swami Maharaj in which over 50,000 devotees attended at Sarangpur.
Details

Interactive Games
The special BAPS website for kids features a new
interactive game every month.
Try them out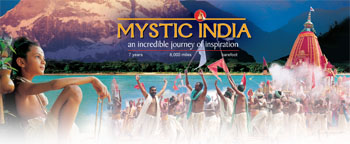 Mystic India Premiers in Singapore
The President of Singapore and representatives of 20 other nations attended the grand premier of '
Mystic India
' – the first large format epic film on India – at the Singapore Science Centre on 31 January 2005.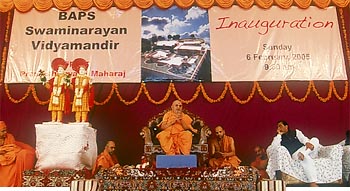 New BAPS School in Atladra
Report and photographs of the inauguration by Pramukh Swami Maharaj.
Detailed report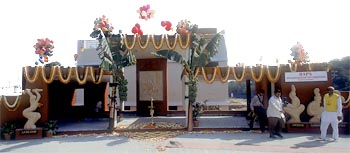 Enlightening Essays
Every 15 days an inspiring and informative essay on a wide range of subjects is added to this section. The latest essay is entitled 'Desktop Yoga' which gives advice on how to avoid physical ailments while working at your desk. To read it
click here