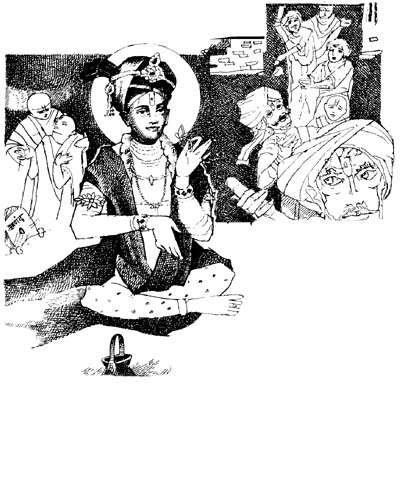 It is noteworthy how Lord Swaminarayan trained the householders to be on a par with His sadhus who observed five vows - freedom from egoism, passions, covetousness, taste and affection.
Once, when Lord Swaminarayan and His devotees entered Anand town, spiteful people hurled abuses and insults. The devotees remained calm. But when they began hurling stones, mud, rubbish and dung, their warrior blood came to the boil. They were on the brink of drawing their swords but a mere signal from the Lord checked them from reacting further.
After leaving the town Lord Swaminarayan told them, "We have won, for victory lies in tolerance. One who worships God with total humility is the greatest of all devotees." In this way He humbled the egocentric Kathis.
Hence Kishorlal Mashruwala remarked, "Lord Swaminarayan's preachings gave peace and contentment to countless; helped many to cultivate firm atmanishtha and equanimity of mind; enabled even householders to establish an unbroken communion with God… even today one comes across many who have attained the highest state by worshipping Him."