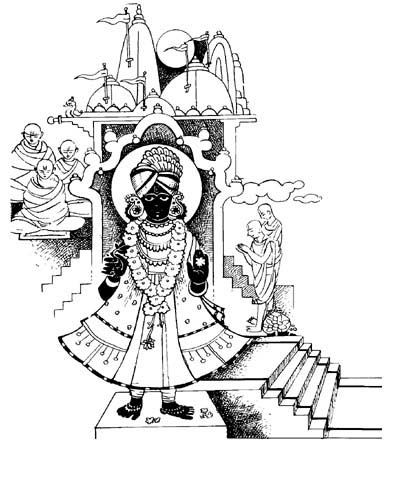 Where Divine Bliss Showers
Sahajanand Swami established huge mandirs so that devotion to God may flourish. In the mandir at Vadtal He installed - besides other deities - His own murti, hinting that He was God-incarnate. These mandirs - a place for all-round progress, and architectural masterpieces - resulted from the efforts of Lord Swaminarayan, His sadhus and householders.
Poet Nanalal says, "The religious atmosphere in mandirs of the Swaminarayan Sampradaya; the saintliness and detachment of its sadhus; the chastity of its followers; enthusiasm in its festivals, the goodness of its moral disciplines; its open-mindedness for other religions; the enlightening scriptural discourses in its ashrams are appealing…. Sit beneath the dome of a Swaminarayan mandir and one finds that the soul is pacified, all torments are silenced, streams of nectar are experienced and one feels as if divine bliss is showering from heaven. Only if you experience these, accept the Swaminarayan Sampradaya as the true pathway to God."