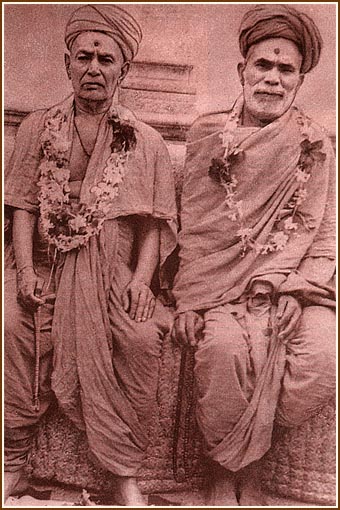 24. I am Yogi and Yogi is Myself

Before Shastriji Maharaj breathed his last he said,"I have performed the arti of Gadhada mandir and the murtis will be ritually installed by Yogiji Maharaj. There is a spiritual identity between myself and Yogi. I am Yogi and Yogi is myself."
On the tenth day of the bright half of Vaishakh, VS 2007 (1951), six days after Shastriji had left the mortal world, Yogiji Maharaj performed the murti-pratishtha of Gadhada mandir.